Why do we get so snowed under with work that is unplanned and we forget to create our own Blog Content?
When it comes to business we are always chasing the next opportunity. We are constantly trying to help others in their marketing. After taking some time out to analyze our own content we noticed there is less content about what we do online on in our Blog Posts.
There comes a time when word-of-mouth marketing must also include digital word-of-mouth marketing. This type of marketing will not only benefit you but keep you in the minds of prospective customers and clients. Furthermore releasing value-added content that helps people see your content increases your visibility and authority.
At the end of last year, we conducted a study to measure our digital output over the year and compared it to the previous year. I know a lot of people say of course you should do this, it is part of building your business, but a lot of people don't do it using the excuses that they do not have the time or would not know where to start.
When we see the results it can teach us a lot and show us areas where we can improve or discard. Understanding what is working for us and what is not, is a fundamental part of reaching your goals both on a professional and personal level.
This brings me back to the point I made at the start of the piece. Sometimes we take on so much work promoting other businesses that we forget to write our own content. I have formulated a strategy and plan to tackle this issue.
I would like to share with you some of the tactics I use.
Every week I set out a topic that would be of interest to me and my community.
Throughout the week I gather information and do my research.
Read blogs and watch video content around the chosen topic.
Towards the middle of the week, I start to map out my blog content.
Write the blog draft and assess the content and look at it from my reader's point of view.
If you are referencing other people's content make sure to tag them for more reach.
Is the content educational, entertaining and most of all informative?
Finally, release the blog post and promote it across different Social Media Channels.
There are a number of different methods when constructing content for a blog post and I am sure you have your own strategy, this is what works best for me and has proven very effective.
The key to producing content is consistency that is interesting and helpful to your audience and ensuring you are staying top of mind and receiving eyeballs on your blogs. This will also help you with your SEO and social presence. It also builds up a library of content that you can reference back in the future. One of the key elements with blog content should be to try and make your Evergreen, this will ensure you can re-market it at a later date as well.
Alan Hennessy - The Digital Mentor is one of Ireland's Leading Social Media Experts. He is also a Social Media Consultant and Trainer and speaks about Social Media & Digital Marketing all over Ireland and in the UK. The Social Media Talks podcast is among the top marketing podcasts in the world. Contact Alan to have him speak at your company event or conference soon.
Follow Alan on Social Media, Twitter, Facebook, Instagram, and YouTube
For more details on Alan's Digital Mentorship programmes click here or choose from a wide range of Digital Marketing Training courses click here
New Book: Solving The Digital Marketing Jigsaw Puzzle - Now Available
My new book is a detailed guide to building your digital marketing strategies to enable you to navigate the digital landscape. Buy it now on Amazon at https://www.amazon.com/Solving-Digital-Marketing-Jigsaw-Puzzle-ebook
For more details about the book click here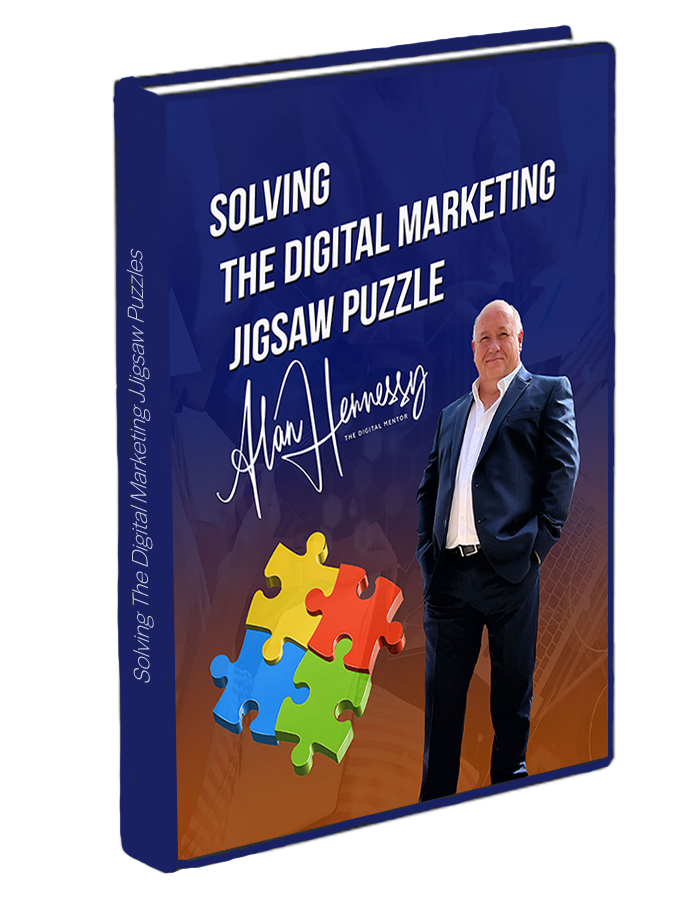 The Social Media Talks Podcast
To listen to our weekly Podcast, Click on this link Social Media Talks Podcasts 
Subscribe to the Podcast on your preferred Podcast Provider, so you never miss an episode.
Find out where you can subscribe on our sister site website Kompass Media  Podcast Page