Membership Academy Coming Soon!
My New Membership Academy will be opening up over the next number of weeks. We are currently putting the final touches and adding an extensive library of assets to each of the models.
I will keep you updated as to when the doors will be opening up.
If you would like to be notified when we are open please send me an email at alan@thedigitalmentor.ie and I can let you know when they are live.
Keep your eye on this page!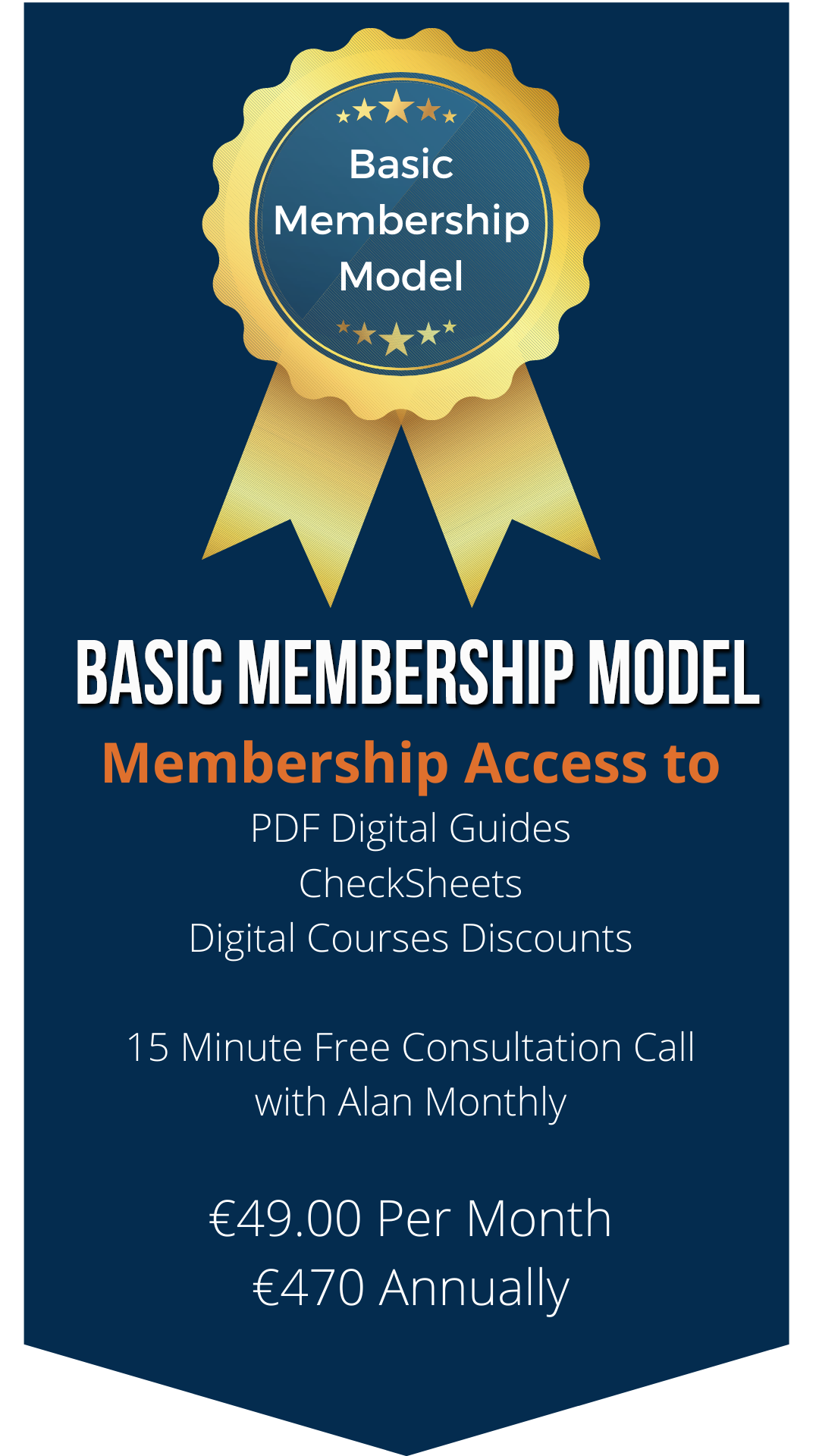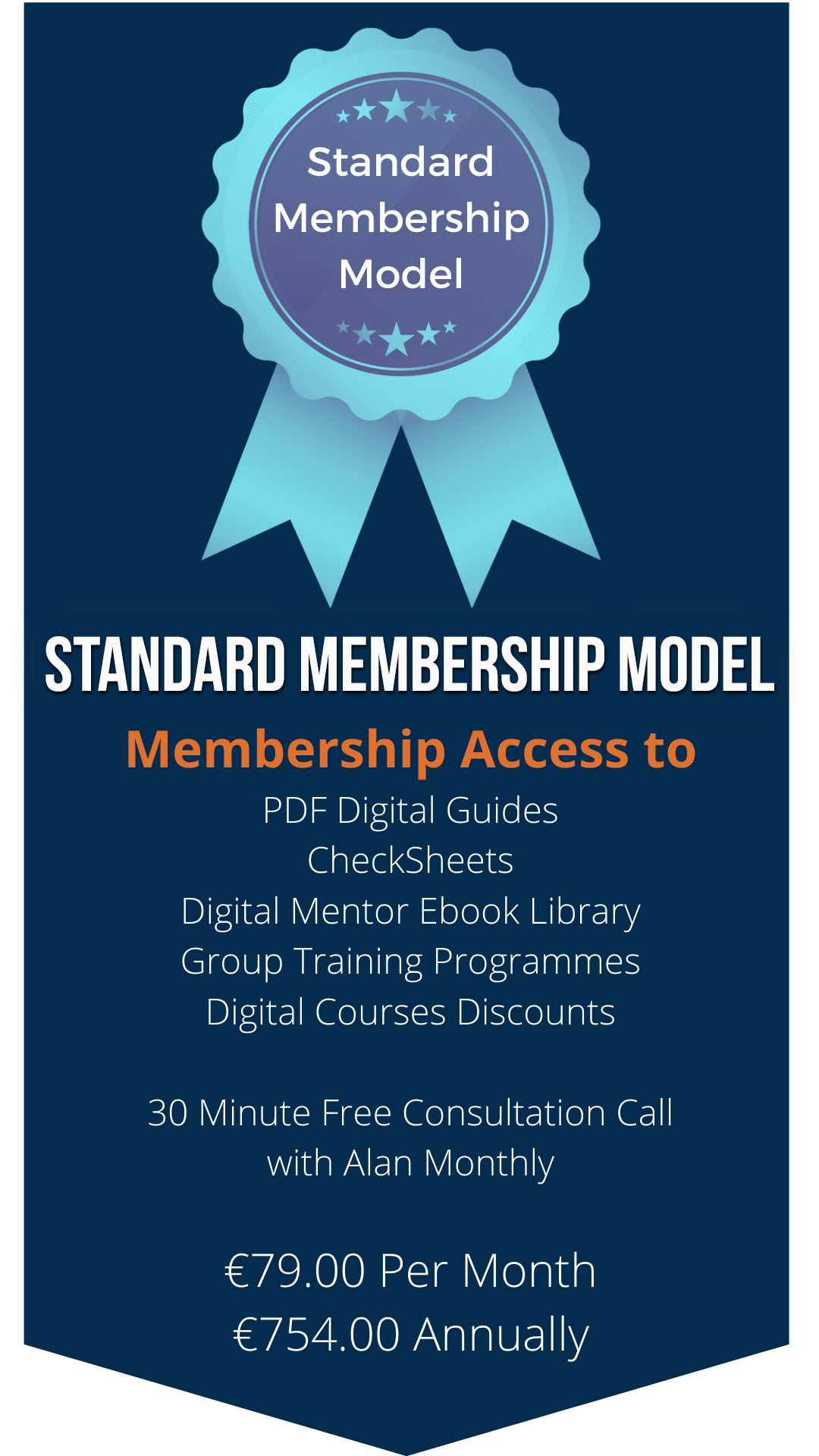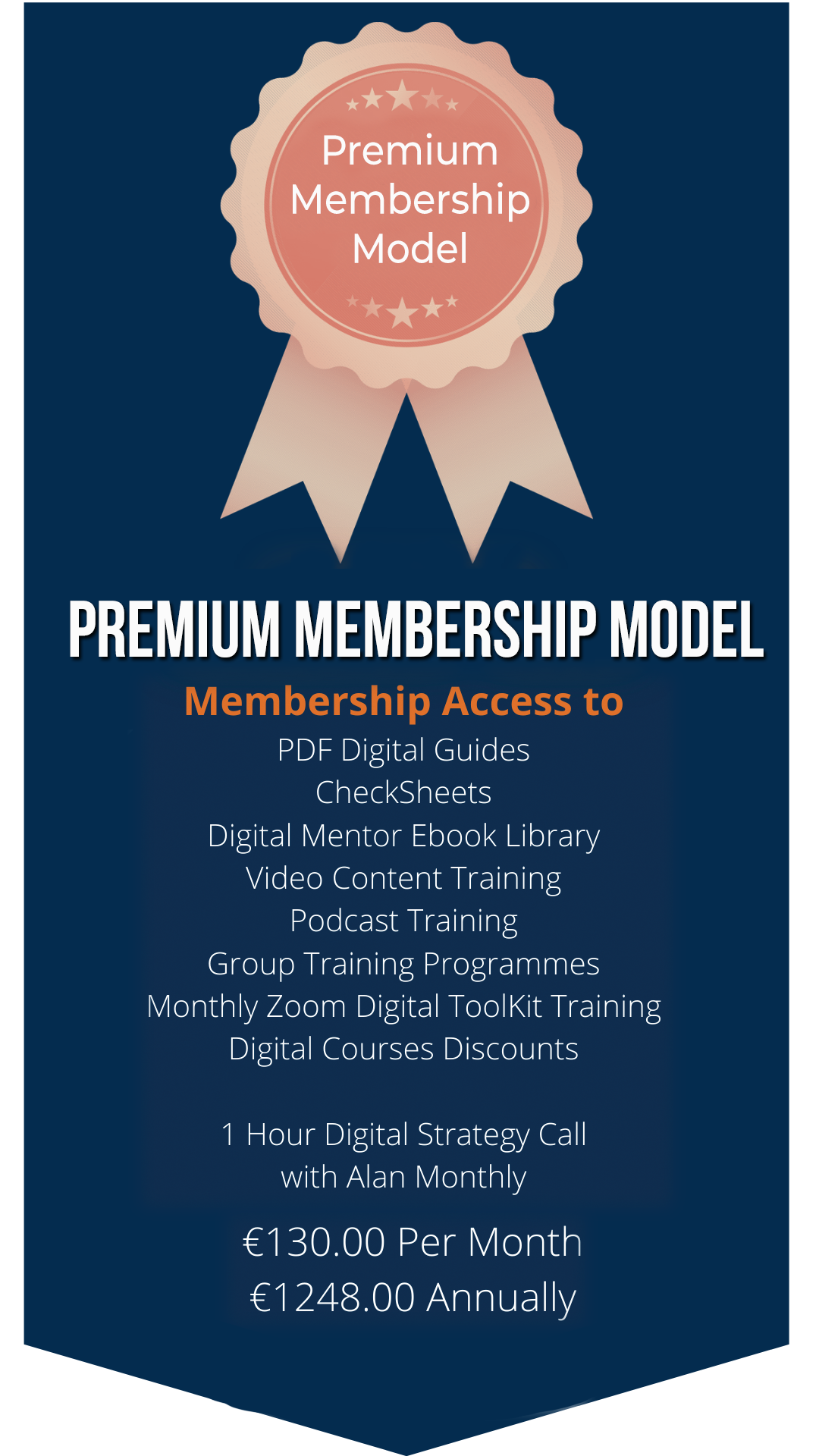 Welcome to Membership Academy Hub.
There are so many different websites and platforms that offer digital assets and training on the internet. It can be time-consuming and frustrating trying to find the right assets for the projects you are working on. Over the years, these are the issues and headaches I have heard from my clients, colleagues and students. So with this in mind, I have developed the Digital Mentors Membership Academy. This is your gateway to a knowledge hub and a central point to access the information, programmes and training in one place.
This hub will be time-efficient, energy-saving and cost-effective for you in the long run. No more trying to figure out what is the best piece of software to invest in or how to learn how to use different types of online programmes, what is the right platform for my business and how to I get the best out of it to give me a return on my investment (ROI).
You can also assess checklists, workbooks, ebooks and exclusive content within your membership model. You will receive alerts on new Digital Mentor training programmes prior to their release to the general public.
You will have direct access to me - The Digital Mentor, through monthly consultation calls depending on your level of membership.
To get started pick one of the membership models below and sign up today.
I look forward to helping you navigate the Digital Landscape and sharing all the resources and knowledge I have acquired over the past 15 years and continue to learn every day.

Don't Take My Word For It, Here What My Clients Say.
I can highly recommend Alan, his social media training courses, particularly his training courses on LinkedIn, provide valuable advice and information to those looking to enhance their understanding of social media platforms, in a clear and concise way. In particular, Alan's tips on mastering LinkedIn are really informative and we have applied these into practice across our business.
Vicky Riordan - Whitney Moore
I highly recommend Alan to anyone who is looking for training on Social Media Marketing. Especially Alan's training on LinkedIn, I was new to LinkedIn and I was really struggling to get to grips with it. After my first training session with Alan, I knew my way around it and after a few more training sessions I had it mastered. Alan is very patient in his approach and he explains everything in a clear and concise way. Alan's tips on mastering LinkedIn are excellent and I have applied these to my business.
Thomas Corby - Premier Chauffeur Drive