Feel More Comfortable Learning On A 1:1 Basis?
The Digital Mentors one to one training courses offer Digital Marketing training to equip students with in-demand Digital Marketing skills and experience. The topics covered include social media marketing, content marketing, building brand awareness and creating visibility through proven strategies. We also explore and share some of the excellent Digital Marketing tools that will deliver efficient time-saving solutions.
Whether you are:
➡️ Beginning your Digital Journey
➡️ Know the steps but just need to put all the pieces together
➡️ Want to build a Digital Strategy that is taught in an effective and easy to understand way
➡️ Want to upskill and deliver content that will engage your audience to build your brand awareness
I have the 1:1 programme that will work for you!
Goals and Objectives:
We use a proven system to break down the true goals you are trying to achieve online. We then break down the objectives you need to meet to reach your goals. We look at how you can map out this process through a series of brainstorming and
We will dig deeper into the social media platform and help you to understand what opportunities you can avail of to build awareness and develop consistency on Social.
Areas Covered
Digital Marketing Visibility
Social Media Marketing
Social Media Strategies
Social Media Networks
Content Creation
Podcasting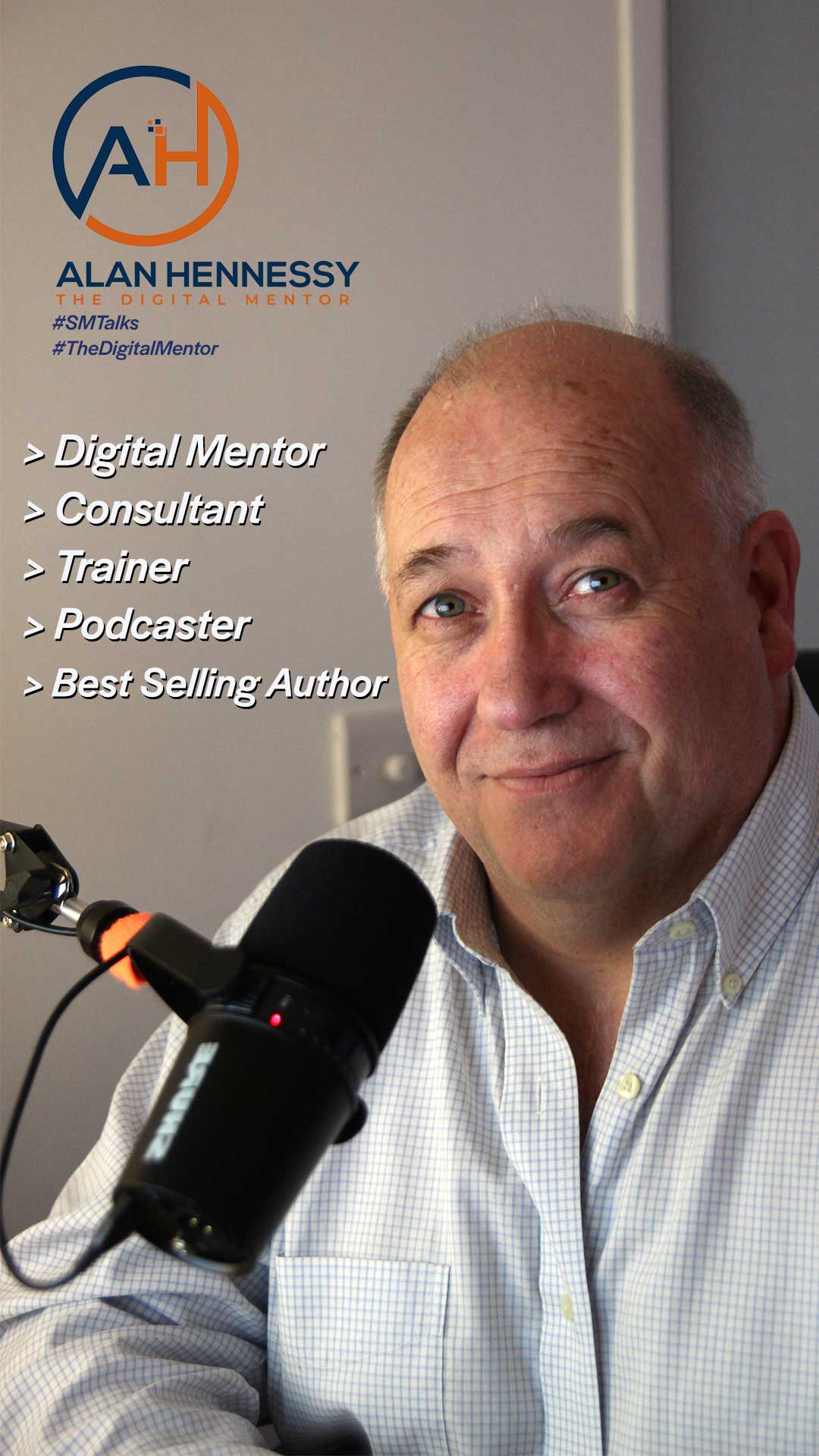 My areas of expertise are Digital Marketing planning and strategies for small businesses. Social Media Training on LinkedIn, Facebook, and Twitter teaches how to use social media to promote personal branding, profile individuals and businesses plus protecting your online reputation on these networks.
Can I help or assist you with marketing your business online or through Social Media Training.
Contacts: M: +353 86 8459960, Email: alan@thedigitalmentor.ie