Content marketing is a powerful tool that helps businesses establish their brand, attract customers, and increase sales. However, to make the most of your content marketing strategies, you need to follow a well-defined content marketing cycle.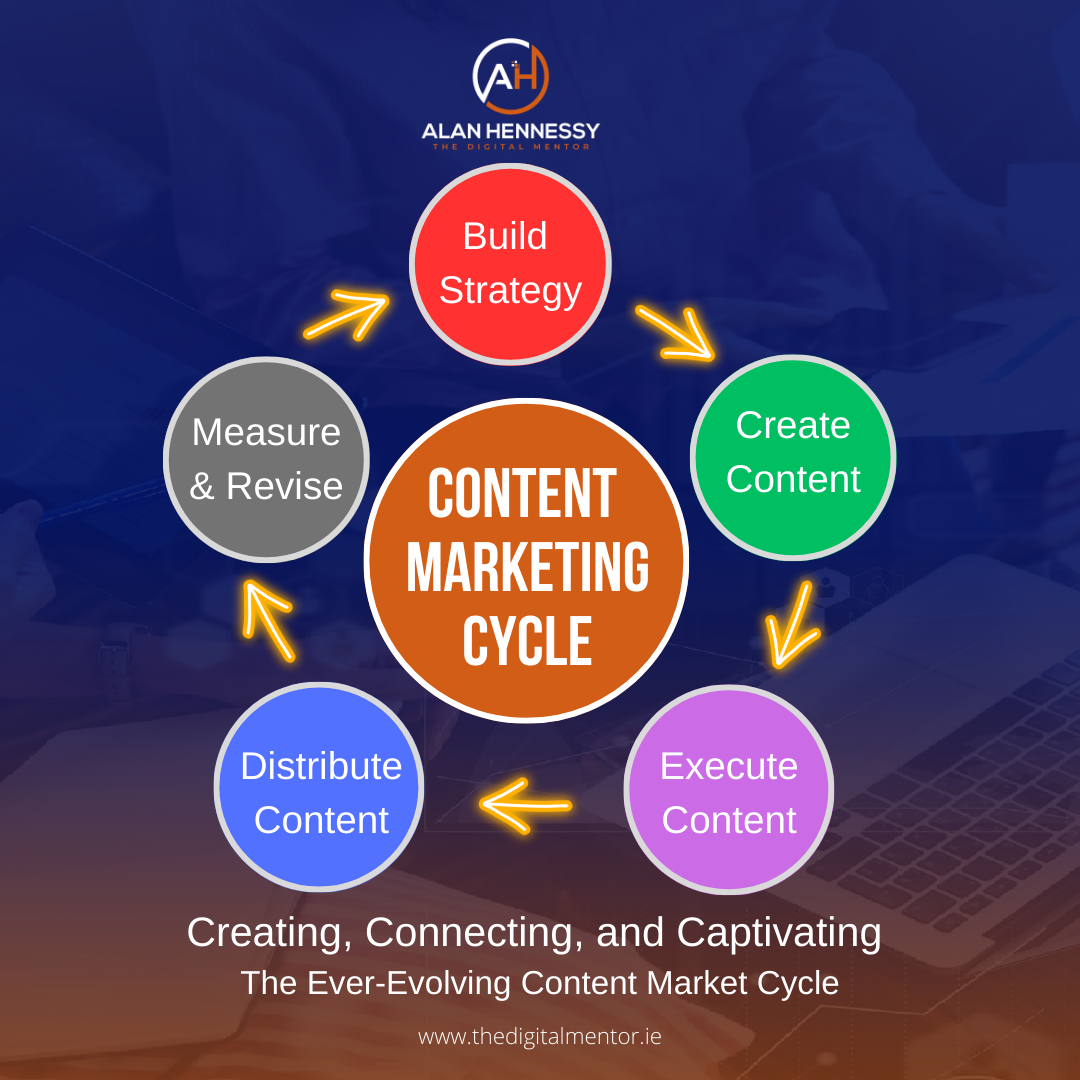 This cycle consists of five key elements:
Building a Strategy,
Creating Content,
Executing Content,
Distributing Content,
Measuring and Revising.
Let us look at these elements in detail.
Build Strategy:
The first step in any content marketing campaign is to build a strategy. This involves identifying your target audience, defining your content marketing goals, and creating a plan to achieve those goals. Your strategy should also include a plan for measuring the success of your campaign. This will help you determine if your content marketing efforts are working and whether you need to make any changes to your strategy.
2. Create Content:
Once you have a content marketing strategy in place, the next step is to create content. This can include blog posts, videos, social media posts, infographics, and other types of content that are relevant to your target audience. When creating content, it is important to keep your target audience in mind and ensure that your content is engaging, informative, and valuable.
3. Execute Content:
After creating your content, it is time to execute your content marketing campaign. This involves publishing your content on your website, social media channels, and other platforms. You should also consider using paid advertising to promote your content to a wider audience.
4. Distribute Content:
The next step in the content marketing cycle is to distribute your content. This involves sharing your content with your target audience through various channels, such as social media, email marketing, and content syndication. The goal is to reach as many people as possible with your content and attract new customers to your business.
5. Measure and Revise:
Finally, it is important to measure the success of your content marketing campaign and make revisions as necessary. This involves tracking metrics such as website traffic, social media engagement, and sales. By analyzing these metrics, you can determine what is working and what needs to be changed. This will help you optimize your content marketing efforts and achieve your business goals.
In conclusion, the content marketing cycle is a critical process that businesses must follow to succeed in today's digital landscape. By building a strategy, creating content, executing content, distributing content, and measuring and revising, you can achieve your content marketing goals and drive business growth. So, start planning your content marketing campaign today and watch your business thrive!
Alan Hennessy - The Digital Mentor is one of Ireland's Leading Social Media Experts. He is also a Social Media Consultant and Trainer and speaks about Social Media & Digital Marketing all over Ireland and in the UK. The Social Media Talks podcast is among the top marketing podcasts in the world. Contact Alan to have him speak at your company event or conference soon.
Follow Alan on Social Media, Twitter, Facebook, Instagram, and YouTube
For more details on Alan's Digital Mentorship programmes click here or choose from a wide range of Digital Marketing Training courses click here
New Book: Solving The Digital Marketing Jigsaw Puzzle - Now Available
My new book is a detailed guide to building your digital marketing strategies to enable you to navigate the digital landscape. Buy it now on Amazon at https://www.amazon.com/Solving-Digital-Marketing-Jigsaw-Puzzle-ebook
For more details about the book click here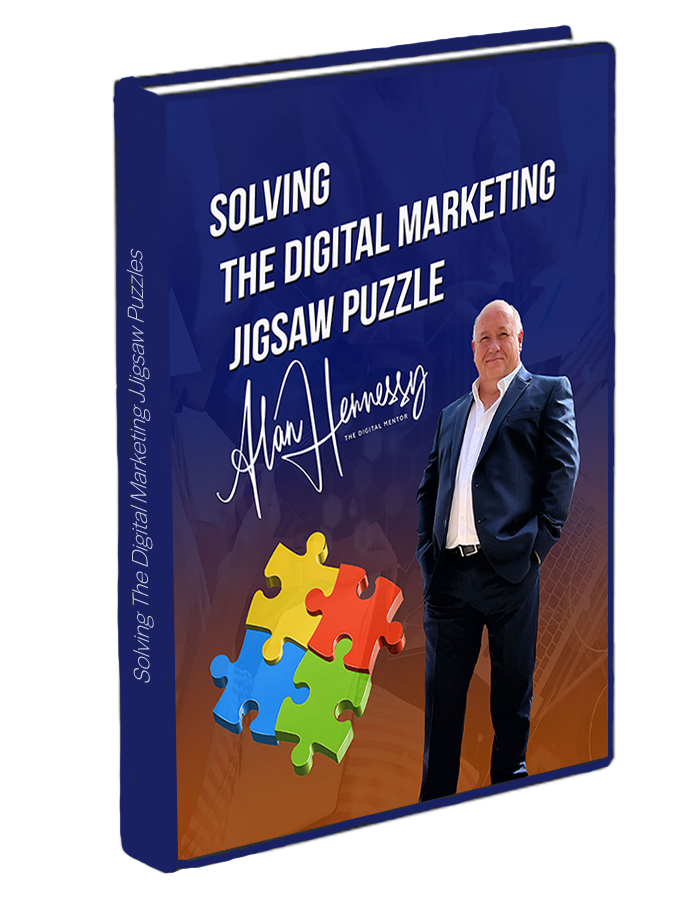 The Social Media Talks Podcast
To listen to our weekly Podcast, Click on this link Social Media Talks Podcasts 
Subscribe to the Podcast on your preferred Podcast Provider, so you never miss an episode.
Find out where you can subscribe on our sister site website Kompass Media  Podcast Page