Take Action Today and Create Your Visibility on LinkedIn
Thank You for expressing your interest in downloading my FREE LinkedIn Engagement Checklist Ebook 
This Ebook will help you build your visibility on LinkedIn and implement the daily and weekly actions to increase your connections on the platform.
This will help you to gain empathy with potential connections and help you to become more focused on the type of content you should put in front of them.
You are one step away from receiving your download, fill in your name and email address in the form and keep an eye out for a confirmation email.
If you do not see it in your inbox, check your spam filter box or promotions if you use Gmail.
Just click on the "Confirm and Continue button" on your email to be directed to your download.
Start Creating today!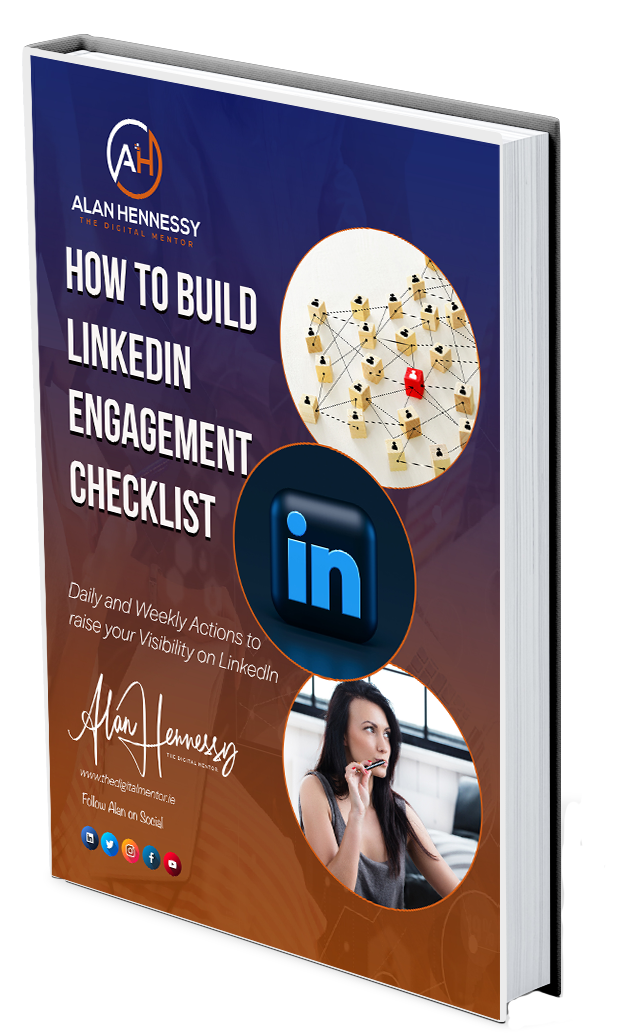 YOU ARE ONE STEP AWAY FROM DOWNLOADING YOUR FREE LINKEDIN ENGAGEMENT CHECKLIST EBOOK
Fill in your details to receive your copy and watch out for an email from me.